Air Conditioning Bartlett
»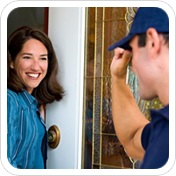 Bartlett Heating and Air Conditioning
1235 Humbracht Circle, Suite C Bartlett, IL 60103
630-504-7855
http://www.bartlettairheat.com/
info@bartlettairheat.com

When it comes to indoor comfort, you and your family deserve only the best.

Our full service mechanical technicians are on the job quickly, thanks to our fleet of radio-dispatched trucks. And at Bartlett Heating & Air Conditioning, we repair all makes and models.
Commentaires
Ajouter un commentaire
S'il vous plaît connectez-vous pour pouvoir ajouter des commentaires !